Cori MacInnis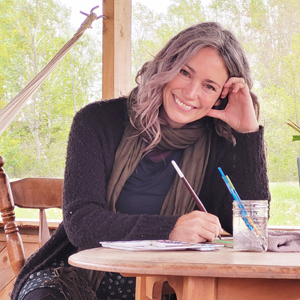 Hello and welcome! My name is Cori and I am a watercolour artist and mother of four beautiful children. I am a member of the Canadian Society of Painters in Watercolour and I work from my home studio in Antigonish County, Nova Scotia, selling my art both privately as well as through Down to Earth Art Gallery, also in Antigonish, NS.
Primarily a realist portrait artist, I strive to go beyond portraying the likeness alone of a subject but also to capture their personality and unique essence, with a playful, light pallette.
If you would like to buy a portrait of a person or a pet either for yourself or for a gift, more information can be found in the Commissions section.